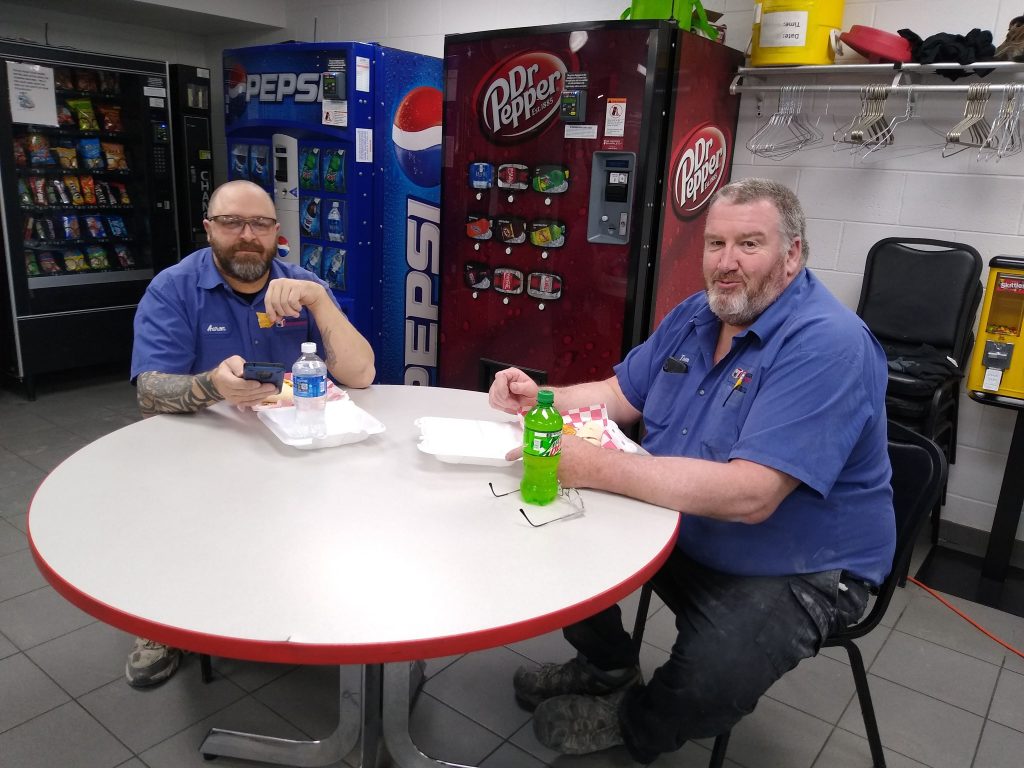 As a token of appreciation, lunch was brought in April 9th for all Robroy Enclosures' employees. Craig Mitchel, President of Robroy Enclosures, wanted the employees to know their hard work during this time was not going unnoticed.
"Everyone has stepped up to the challenge and I am extremely grateful" said Mitchell.
Robroy Enclosures is categorized as an essential manufacturer in the State of Michigan and thus, has remained open. "The enclosures we manufacture here in Belding are used in a variety of critical utility, infrastructure, and power generation industries" added Mitchell.
Local businesses, especially the food-service industry, have been hit hard by necessary social distancing measures. Abbey's Gab'N Shack, a favorite of many employees, cooked and delivered the food. "Abbey's did a wonderful job. We are fortunate to have a great local restaurant just down the road from us."